I told this story to a friend recently and she encouraged me to share it here. Not sure if it's too much information or not but….well….we'll see:
I didn't discover masturbation until later than most. After I did, I made up for lost time.
Growing up on a farm has its advantages. I remember a few days after I discovered orgasms I went out to a secluded field about a mile from the house, stripped naked and got on my back in a field, the sun keeping me warm while a cool breeze flowed over me. I'd spend hours doing this day after day. Hours.
Years and years beforehand I would tie myself up and imagine a strong attractive woman was capturing me. My daydreams weren't sexual at the time, she'd just capture me and I really hadn't thought of what she would do to me after capturing me. I'd even tie myself up and imagine different situations where women would abduct me.
After I discovered jerking off I connected the dots of my fantasy of my youth.
"Ahhhh, they'd capture me and fuck me".
This opened a whole new world for me. I'd grab a handfull of dirty scratchy rope or twine from the barn and head out somewhere. Sometimes I'd tie myself naked to a fence-post with one arm free, other times I'd tie myself to an old rusty piece of farm equipment. I imagined myself being caught in a mechanical torture device where various women (usually Elle Mcpherson and her minions) would need to poke and prod and fuck me as part of some wicked plan (yeah I don't get it either).
Once I tied myself up and was on the verge of orgasm when I heard a vehicle approaching, I frantically untied the complex knots and got dressed just in time to see a cousin approaching in his pickup. I made up some lame reason why I was out there, had some small talk and after he left I made sure to tie myself up for quick release.
I was a bit paranoid after that and would tie myself up in places that had a good vantage point for the long dirt road that went from our farm to the main road. One such place was on top of a metal grain bin. I remember the excitement of being more than three stories in the air, the feeling of cold metal on the back of my legs, ass and back.
Day after day that summer I would find a new ways to tie myself up, I discovered how lotion made it feel even better. Imagine a young man walking in a field, chasing cattle away from a sturdy tree, making sure they were out of site before he took a big pile of rope an a big bottle of lotion out of his school backpack.
One of my most vivid memories was the time I first ejaculated. For months I would have orgasms but nothing was actually produced from the orgasm. My body just hadn't hit that point yet. One day that changed.
I had tied myself up with my ankles spread wide on a hay bale.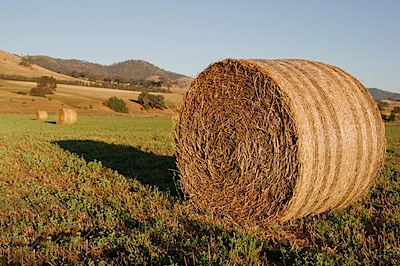 I used the twine on the bale as a bondage point and had tied one wrist to one side and my ankles spread wide on either side of the bale as I was sprawled on top.
I started having what was one of my usual orgasms but it slowly started to feel different…stronger. I assumed it was because of the bondage but when I finally did achieve orgasm it came over me like a wave. It felt like gallons were coming out of my body. I was frozen with shock as I realized that.. biologically …I was now a man. (or at least I was in my head).
It felt so much more powerful than my old orgasms. I just had to do it again. Still bound I started again and finished again.
And again.
By the time I was finished I my body was covered. I hadn't planned of course so I didn't have a towel or anything to wipe it off except for my clothes. Thankfully there was a stream nearby and I quickly bathed in the warm summer sun, threw my clothes on and headed back home.
I added a towel to the items in my school backpack after that.
This is one of many reasons why I'm curious to try outdoor bondage with..you know…a woman someday.