As soon as a faithful reader (thank you Elizabeth) emailed me this one, my mind raced to try and figure out what the hell was going on here.
True this doesn't appear to be from an advertising campaign, but it also look too artsy to be porn.
Maybe it's an ad campaign for the 5-day waiting period for handguns?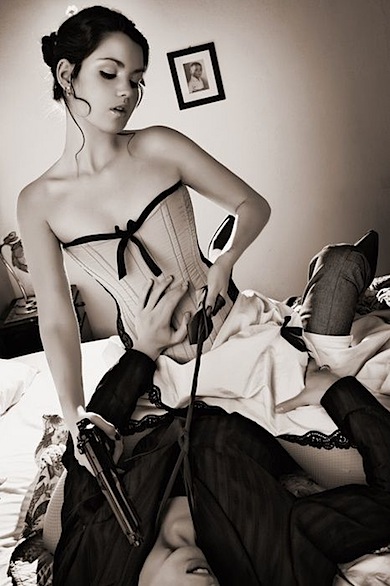 Since we don't know where this one was from and I didn't want to rip you off without posting something from advertising, someone twittered this one to me:
Personally, I'd like to be an arm or a foot rest in this situation but beggars can't be choosers.