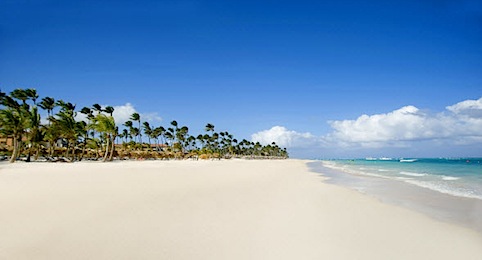 In a few short hours I'm taking Sade on a top secret vacation.
She knows we're going somewhere warm, somewhere that requires a passport, english isn't the official language and a few other details but that's it.
When I was planning this trip I was so nervous and obsessed that I would spend hours looking at different places. Checking best times of the year to go, how the food was, what the amenities were, if it was an all adult place or not…the list goes on and on.
I'd turn to her and say "so if you had the choice between…" then give her a few different options.
I probably asked variations of that question about 50 times.
Finally she just told me to pick a place. That she was sure she'd enjoy it as long as we were together.
And so, I did.
For the past week I've been checking the forecast. Scattered showers every day (and no, it's not the rainy season). UGH
We're bringing sex toys, rope, my laptop (I plan on catching up on my writing for this blog, editing for the podcast and reading) and just a few articles of clothing.
So I'm looking forward to minimal rain, that the photos the resort took aren't wayyyyy better than the resort itself, yoga on the beach every morning, lots of sex, all you can drink and eat and some quality time with my owner.
Hmmm wonder if the others on the beach and at the resort would think oddly of us if I wore my collar the whole time.