I went to a nude beach for the first time in my life this weekend.
I have one question. Where the hell are the frolicking coeds?
Aren't there supposed to be frolicking coeds at a nude beach? I mean, that's why you go to the nude beach right? For the frolicking coeds.
Despite the lack of lounging, playing, swimming, pondering or any other type of coed, it was nice day trip with one of my best friends. She was easily the youngest and most attractive one there so she was getting plenty of guys smiling as she walked by them.
A comedian once said that most of the people you see at a nude beach are people you wouldn't want to see naked in the first place. I'm not saying this is true. I'm just sayin'.
Lots of old guys.
There were a few attractive women there with their boyfriends/husbands. I wished I had brought a bucket of chum with me so I could toss it in the ocean when their boyfriends went swimming. Hell I don't know if there are many sharks in the area, but it was my only plan of action.
How do you approach a naked woman on the beach? You can't compliment her on her shoes or her dress. "Say, nice…. areolae you got there."
I went with one of my best friends. As always it's not what you're doing but the company you keep. When I'm spending time with someone like her it doesn't matter what I'm doing. She's one of those people that makes everything a blast.
Driving back through long island was a bit stressful though. I'm not used to driving through traffic and I like to take over driving duties for my friend. It's a form of service in a way. My stress through the traffic was a bit obvious and she always likes to remind me that I need to stop being a country-boy and start being a cool city-boy.
A few photos from my day-trip: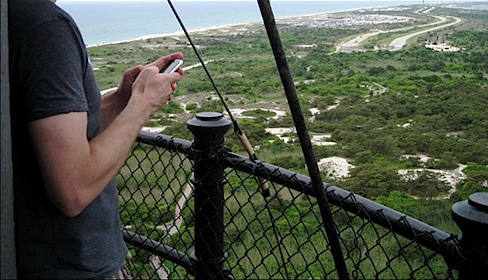 My first trip to a lighthouse too. Fully clothed of course. Here I am looking for a wifi signal for my Iphone. No, I'm not that much of a geek.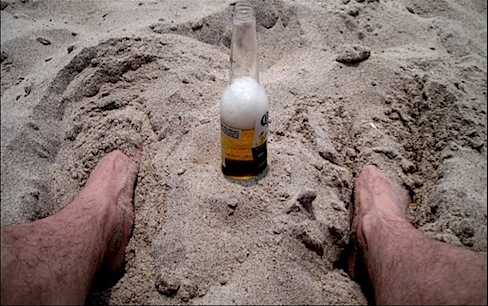 Beer!!!