Once again a reader came through and sent me another great example.
The caption reads: "Quel Sandal Women were born to walk in heels, others were destined to be walked on by them".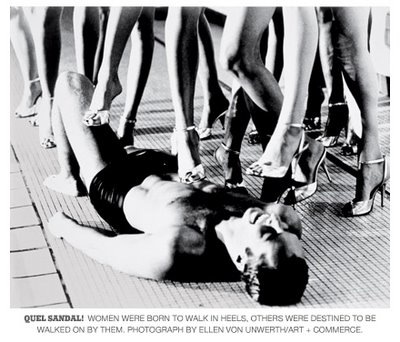 I've never understood trampling. I've seen guys at events roll themselves in carpet or just lie on the floor next to the bar so women (ok, so anyone) will need to step on them in order to get their drink from the bar. Even the submissive women seem to enjoy stepping on a guy when they get their drinks. Would this image be considered a trampling orgy?
Even though I don't "get it", anyone can see how this would be hot, just look at those legs!