I'm really running low on Found Femdom images, feel free to link or email me more when you see 'em.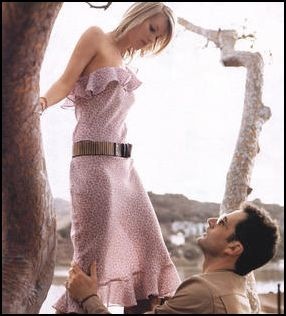 I like this one because it's simple and sexy. Makes me wonder what the story is here. Did he just help her up? Is he about to help her down?
The one part I'm unsure of is wether or not she's looking at him with distain, lust or apathy.
As for the podcast, I have to say I'm really really enjoying recording these. I'm actually kinda proud at how people have reacted to them. Thanks to everyone who's donating to keep the bandwidth costs covered and everyone who keeps spreading the word.
Mia, from the I Want Your Sex podcast, talks about her good and bad experiences in going to sex parties, the things she's into that she doesn't podcast about, homophobia and advice to those who are curious in going to sex parties.
I'll admit, this episode does get a bit self-serving at times since sex parties have been a long-time curiosity of mine as you know.
Download Mia's podcast at MiaOnTop.com or on iTunes.
Listen to the podcast here, or subscribe in iTunes by clicking the link below.