Hey, person who invented fitted sheets.
Fuck you, man.
I don't like you at all. Not in the least.
What were you thinking? I'm supposed to fold this? How?
There have been a number of times when I'm performing service for someone and it requires me to fold one of these Rubik's Cube-like devices.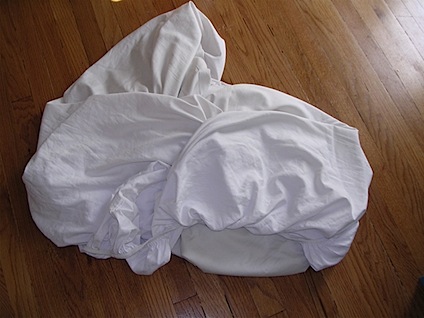 I'm not a good folder to begin with. I lack the folding gene. When faced with the fitted sheet I'm totally helpless.
I think I'm going to add this to my small list of hard limits.
Fuck you, guy who invented the fitted sheet.