I've said before that I move to New York with the hope of meeting a Domme.
My first night in town, before unpacking, before anything, I wanted to go to a BDSM club to meet my future Domme.
I'll admit I was in total dreamland about the local scene.
"This will be great", I thought "I'll meet several Dommes tonight and hopefully have a date or two setup and maybe meet my future owner. it may be best if I don't unpack my things because she may want me to just move in with her by the end of the month".
I had no fetish clothing of course. Why would I need any? I had never been to a BDSM club before and had no idea what to expect. Though I did imagine what it might be like.
I had spent months online, emailing people, reading up on the local scene and trying to find the best places to go. My first night was a weeknight so I knew that I would be a fairly light crowd.
I had several options of where to go but I picked one that didn't sound so intimidating.
Calling it an event is using the term fairly generously. It was more of a gathering than an event. It was at a seedy looking bar and the cover was 30 dollars or something like that.
Ok wait. Imagine this. Farmboy from the midwest, first night in NYC, not knowing how to navigate the subways or even how to hail a cab, going into a BDSM club to find what has brought him here in the first place.
I walked in and (stupidly) was expecting to find this: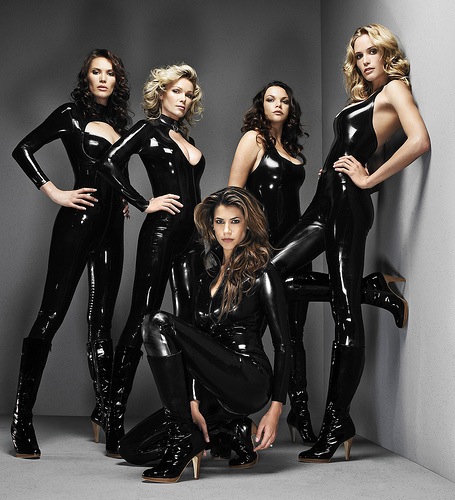 What I saw was this: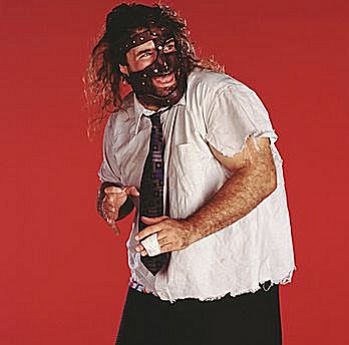 Ok..not exactly that..but basically a bunch of guys sitting around.
Then I saw her…a very attractive woman sitting on a chair with one guy on each foot worshiping her toes. I asked around and learned that she was a pro and I could worship her feet for fourty bucks or something like that.
It was a bit of a rude awakening but at least I knew what I was in for.
Obviously I had entirely the wrong impression of what the scene would be like in New York.
It's normally not as bad as my first night out, but I suppose it's best that I had one of my worst experiences on my first night.
Who knows, maybe there's an alternate universe where there are a hundred Dominant women for every sub male and I am a very happy boy.