Last night I was making Sade and I our lunches for today.  Her's is on the left mine is on the right.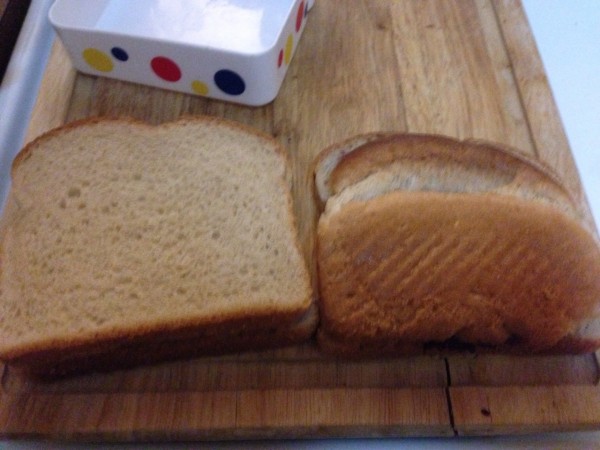 That's right, I took the heel.
I hate the heel, always have and I don't know why. Maybe it's because it's less bread or because the texture feels blah.
But I took it and I don't even know if Sade cares about the heel or not.
It was then that it occurred to me. Wait..was I taking the heel out of love or out of submission?
It then dawned on me that I can't tell the difference between the two in the everyday things.  Cleaning the tub out of submission or out of love?
Is it both or is is more of one or the other?
I don't even know where I'm going with this post. It's still something I need to get my head around.
Maybe when it's good, there is no way to tell between submission and love.
Anyway I hate the heel, but it feels good to take it.