Here's what I'm doing on a Saturday Night.
Crazy shit right?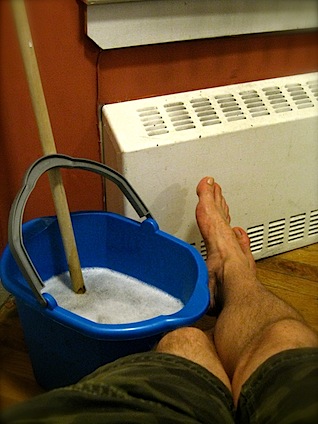 I'm a wild-man. 'Cause ladies love the bad boys.
I'm unpredictable! Will I mop? Dust? Scrub? You don't know what I'm going to do next. Women like me because I'm dangerous. Saturday night cleaning mofo.
Don't tell the cops.
Rori from Between My Sheets has compiled a list of the Top 100 Sex Bloggers of 2008!
Guess who's #49?
Thanks to everyone who voted for me! I swear the check is in the mail.
Maybe Rori was worried if she didn't put me on the list I'd come over and mop her.