Ok fine. As embarrassing as it is (and since I have an event to go to in a couple of days) I've decided to post a few photos.
Please be honest. Should I keep them or put them in storage?
If public opinion is negative, I'll just build a time machine and go back to the 80's and join a hair-band.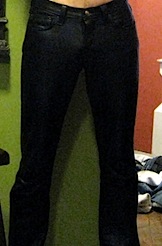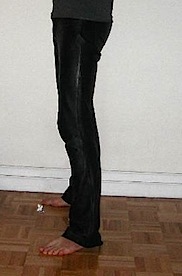 Eesh..I'm second guessing this.
Update:Ok, thank you for all the kind words and compliments. I'm a bit embarrassed.
To clarify, I always wear a semi-tight black T-shirt just because I don't really have anything else I can imagine that goes well with it. (I'm a fashion moron).
So I won't throw them away. Promise.