I was out at a bar with a friend Friday night and saw this image hanging above the ATM machine.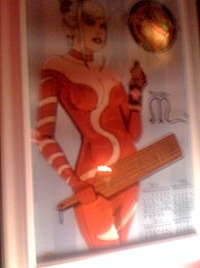 Just after taking the image some guy walked by me and said "That's called ummmmmm .. Fetish".
I searched online and found a whole series of them from Original Sin. So… Does that mean if i get a woman to drink this stuff she'll be dominant? Oh magical elixir where have you been all my life!