Thanks to Ladybug who saw this in the NY Post this morning. Apparently it's an advertisement for Equinox Fitness. The theme is "Happily Ever After". I have no clue what this has to do with working out, other than maybe if I grabbed a membership at Equinox women would then want to use me as a table.
Hmmm how much is membership?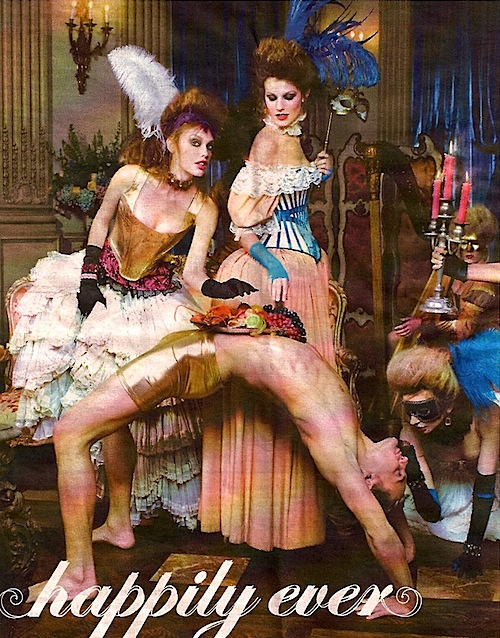 Thanks for scanning this in Ladybug. If I had a prize to give away or some swag of some sort, you'd have a brand new UnspeakableAxe T-shirt or totebag.